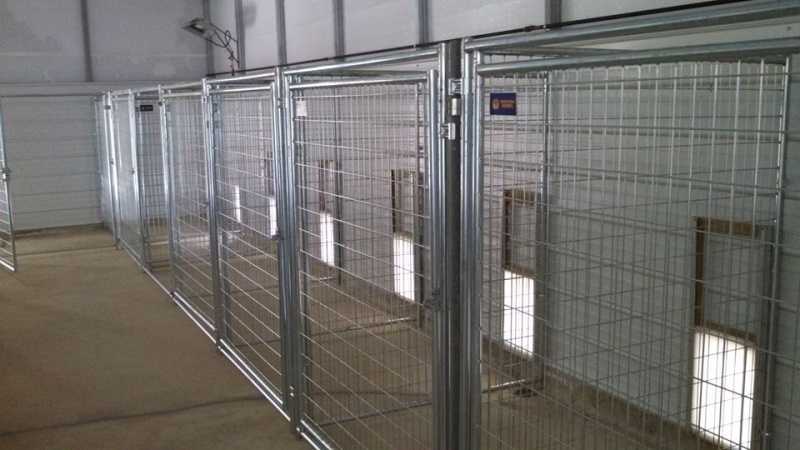 One call does it all. Jett Pet Boarding Kennel LLC can help save you time from the first phone call through service completion. Jett Pet Boarding Kennel LLC provides professional Pet Care Services that are individually tailored to meet your requirements. You can place your trust in our reliable services. Jett Pet Boarding Kennel LLC can definitely find the right fit for you!
A Word From Danny Mayfield
I would like to say Hello to all, and invite pet owners to come bring their pets to our facility. We look forward to overnight stays or daytime pet sitting, and will do our best to make your pet happy. We feature a Pet Friendly facility and atmosphere, with roomy indoor pens and pens along sidewalls with dog doors that open into private, covered outdoor exercise pens. Rubber mats will be provided for your pet to rest on. Because our pens are large we can offer customers the choice  keep their pets together to reduce separation anxiety. Your pet will visit exercise areas at least three times a day. Pens with built in dog doors have ready access to a private, covered exercise area. Other inside pens will have access t an outside area that consists of a large concrete area with guaranteed shade on sunny days. Toys and a wading pool are available for those that want to play.
For Cats, we have a separate room for those guys, Large private sleeping areas and a large exercise cage for daytime usage.
Up to date preventive vaccinations and treatments are required for boarding, ( rabies, flu, parvo, distemper, kennel cough, flea)
Thank you, Danny and Linda Mayfield.
Boarding cost (overnight)
Dogs
Additional dog
Medium-$20
Large-$25
Cats
      $15 per day, $10 for additional
Dog Day Care
      $15 per day
Sunday Pickup
      $15 5pm-6pm
Discount Program Available
Jett Pet offers customers a discount program for regular and long term boarding.
Contact for details.
Our indoor / outdoor wall pens provide quick, easy, and regular access outdoors if your pet wants it. The pens are roomy in (5×5) and out (5×10) with their own private dog door. These pens are best suited for small to medium dogs.  No need to worry about cramped quarters here. Our indoor only pens are quite large (5×10) and provide plenty of room for larger dogs. These pens utilize a large outdoor exercise area behind the kennel. Pets in these areas will visit the exercise area three times a day minimum.
Below is two PDF for boarding agreement and registration. please print and fill out when you bring your pet.
Services
Pet Boarding
Kennels
Pet Sitting
Services
Indoor Pens
Outside access Kennels