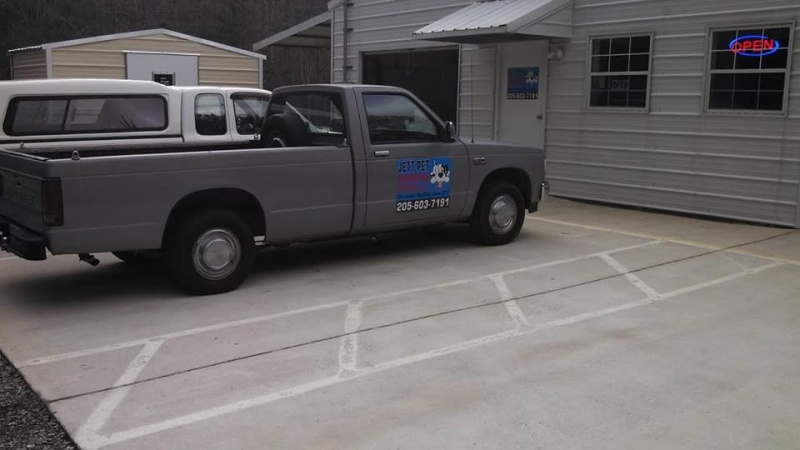 Jett Pet Boarding Kennel LLC was established in 2014. We are based in Mount Olive, and also provide services in Gardendale, Fultondale, Birmingham area, North Jefferson county and surrounding areas. We are committed to the highest standards of professionalism. This means that we maintain the insurance, and licensing that provide your pet the protection and peace of mind that you deserve.
Jett Pet Boarding Kennel LLC is committed to giving our customers the personalized service they expect, and the quality of work they will enjoy for many years to come. We know that professional Pet Care Services can make a world of difference in your home or business. At Jett Pet Boarding Kennel LLC, we are professional in every aspect of our work, from start to finish.
Our success depends upon every project we complete to your satisfaction, and we take great pride in giving you the best service possible. Our goal is to earn your trust by giving you exceptional service so you will refer us to your family and friends.
About the Owners
Owned and operated by Danny and Linda Mayfield in a private and peaceful environment. We are both animal lovers and enjoy their company. Linda grew up in the city and house pets were always a part of her life.  I grew up on a farm, and caring for various animals was a normal part of the daily routine. I eventually raised dogs for a while and became accustomed to the daily routine of care and feeding those dependent on you. I have been interested in a boarding kennel for many years and have visited many kennels over the years. I saw a lot of things to do, and also some things not to do. Ive also seen pets at other facilities in small pens and cages. Its hard to see something that is so much a part of your life being confined in an area they can barely fit, and turn around. My dogs already visit my kennel and they love it. Linda and I both know the joy you can get by showing love and kindness to a puppy. That love and kindness must continue throughout the dogs life and you will get back way more than you give. Your pets will love you unconditionally and always. A happy, healthy pet will make you smile with bright eyes and their own personality, if you let them.